Notes Written At The Edge Of The World
September 29, 2016
1. I want to trace my tongue
across the sapphire skies of Bora Bora,
drown my body in its teal waters,
then sail into the golden clouds of Myanmar,
where Buddhist temples point their hands
towards the sky into the depths of
hot-air ballons floating towards heaven.
I crave Venisian nights of flutish
music dancing on my lips, sunlit
canals and light-soaked islands
circling the edge of my fingertips.
2. They say there's no place like Greece:
submerged in history, uprooted by
pillars old and thick, the air ripe with
the scent of dictators and leaders whose
faces have survived the test of time.
I can taste the rainbow aisles of
Santorini, where purple stretches into pink
into orange, where one can capture
the picture-perfect sunset. I fancy I'll
dance into Mykonos, where cerulean
waterfalls empty into an endless stretch
of Adriatic – magical like the sky above.
3. The Great Wall of China -
rooted in brick and stone, ancient legend
has it that it took the earth 200 years
to birth this marvel. Sleeping across
beds of plush green meadows, sun-soaked
across a horizon of blue mountains, I'll cartwheel
across its tiled surface, the atmosphere dense
in a history of war and suffering.
4. Perhaps I'll then take my book
of wanderlust into the Bamboo Forest of Japan, where
bamboo stalks sing to me in the melodic breeze,
a lush jade from the pure forest daylight.
Maybe I'll stumble upon a panda grazing
upon one of its twisted gems. And looking around,
I'll think to myself, this is the earth's gift to me.
5. I long to throw myself into the sea caves
of Portugal, where honey-colored rings
of exotic rock submerge their legs in turquoise
blood, grooves of mystique piercing
its skin, a mirror for the wandering eye
that stretches out into the rivers and the skies.
Who knows? Maybe I'll fancy the winding
waterfalls of New Zealand, with its
enchanted forests snaking into a fairytale
picture book, a wonderland of deep sea green.
6. I'll sip on the romantic lagoons of
St. Martin, a sweet paradise on my tongue.
Then dive into the vibrant culture of
Indonesia, where the poorest of families
roam the streets with the fullest smiles in their eyes.
I'll walk the tropical planks of the Caribbean
and let its familiar hand guide me through
its crystalline waters. I'll taste its culture,
its history, its lifestyle, its natives. Then
stumble upon seas of tourists, fall upon American
families who will never have to worry about
their rumbling bellies or twig-thin arms,
but whose toothy-grinned smiles stretch
across their cheeks all the same. Pure bliss.
7. I'll roam with giraffes and lions
through the golden fields of South Africa,
tightrope across its poverty line, and
laugh with its natives. Funny how these
little things, a smile, a hello, are
universal, how resilient the human soul is
even in the direst of situations.
I'll stargaze above its tribes of rhinoceroses
and elephants and water buffalo. Lying
across my back, I'll watch indigo-orange
dip low across exotic baobabs, where
the silhouettes of two girraffes shadows
the film of daybreak. And millions of stars
will twirl their celestial bodies across a jet-black
expanse of horizon, and I'll believe for once in my life,
stars are mystical.
8. I dream of lifting my hands, a soaring
phoenix, into the busy nightlife of Singapore.
Water from The Merlion spilling into my palms.
Then bask my arms into the flying oceans
of Barbados. I'll dip a straw into the colorful
fruits of Jamaica. Then whisper to myself,
I've found my endless summer. I'll clap
my hands to the urban beat of a Moroccan
drum. Smile with its people, strangers but
friends. Some day, when life grows
old, I'll remember these memories of lost
time. And I'll grin, not of longing
or nostalgia, but a pure grin –
I am on earth, surrounded by the
mountains and the seas, the thunder and
the rain, the universe and an atmosphere
of endless dreams. And there's no place
I'd rather be.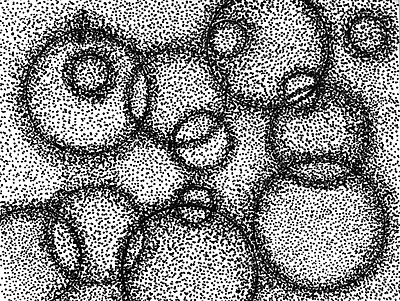 © Nasiha M., Huntsville, AL