Confessions during the Flood
September 11, 2016
Our teeth sink into the probing embers
of street lights, radio frequencies dripping static
onto the charcoal pavement of the back alley,
our veins. Just a click of the tongue,
words of interlaced bone and flesh slithering off
the edge of your childhood map, into the
uncharted territory past girlhood. This, you think,
is what it means to be a woman: all tongue and
mouth, pressed against the cherry-flavored pulse
of some man's thighs, a sensual lesson in
tug of war. How we forgot the edges of cigarette smoke
unfurling like wisps between the gaps in our teeth,
plummeting into the horizon like the tight folds
of our skin, making love to the blossoming milkweeds
between a vacant parking lot and the lonely bridge
of light in our throats. The horizon leaked
blood behind us, toothpick summers flipped like
a calendar page, the days driving by like a slow wave.
Two days ago, a vulture in a suit groped you up and down
with his whiskey-cigar breath. Your eyes beckoned,
welcoming the tsunami of destruction.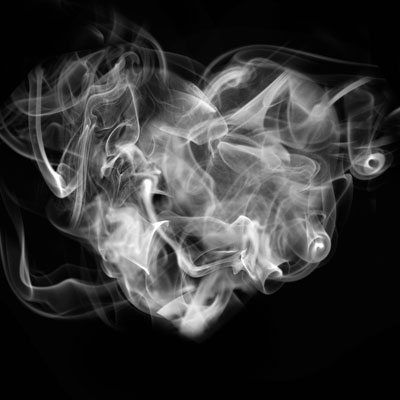 © Olivia E., Alto, MI