cliff jumping
September 9, 2016
and someday you'll find yourself
on the edge of that cliff,
and you're gonna wonder
"who will catch me when I fall?"
and you'll run your fingers through your hair
and look at the stars.
and maybe you'll scream.
scream for help,
look for one out of the billions 
that maybe could help you.
and my knuckles will be turning white
from holding on for so long,
because so many times, my darling,
I almost let go.
I thought you had forgotten me,
but then you showed up, and I regained hope.
so now I'll yell,
do all I can to remind you that I'm still here. 
but you'll still leave, leave me alone,
yet my darling, I'll always wish for you to come back,
even if the biggest part of me konws to let go.
and I will never realize that, by now,
you've surely forgotten me,
and you don't need me anymore.
(not that you ever did, anyway.)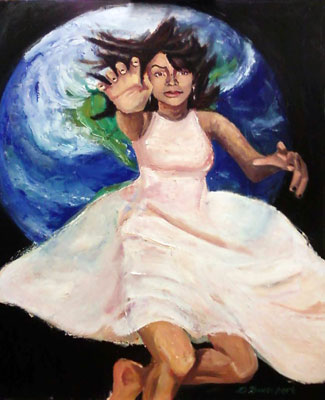 © Dominique D., Ozone Park, NY