evolution
July 14, 2016
sister,
when i was five i put my ear to the ground and the earth told me that i was nature's child:
i had roots wrapped around my heart that beat every time i took a breath of fresh air.
sister, every time i looked up into the light it felt a little harder to speak,
didn't realize it had already made a prism out of me, and oh,
sister, how was i so naive.
i tell you, someone severed those connections before i learned how to use them.
took those roots and squeezed them, then slit their oaken stomachs and let them crumble to pieces.
all i did was love, love, love my way through the corrosion that solidified and raised a wall around
the only part of me that cried, really cried when it needed to.
sister, i watched flowers bloom in your open chest and saw how
when someone set a match to them they'd grew back stronger and brighter than ever,
and they had buried themselves right in your sunken veins.
whenever a man set fire to me i burned myself to the ground and
grew back just a little crooked, each time.
i wondered how you survived and then i remembered that you had
your origins in something older than me and i
was broken without even bending.
and you know, sister, you say you don't speak the tongue of this world but
i see how your eyes are drawn to the birds that waver as they fly and you
send your good wishes to them, because you worry.
like the ancient flora from the beginning of the universe you have
rooted yourself in the heart of the earth and it has offered you its life and four billion years of
grievances and you have taken them upon yourself, carried them on your shoulders
as if they have always been there.
in return you have absorbed the same light that reflects through me and you are so warm
to the touch, like you are burning.
sister, i tell you this like poetry but this is really all i can imagine,
the way it feels to have your heartstrings connected and stretched thin
across your body. i ask you:
is it worth it?
what am i missing, sister; did my younger self kill me before my time?
if the earth is a mother she forgets to teach her children not to play with fire and
i cannot miss something i have never known but something tells me that
long ago i put my ear to the ground and this world told me that she was scared for me:
that i was destined to love so passionately that i would destroy myself and so
she opened up my body and took those roots and
squeezed them, slit their oaken stomachs and
let them crumble to pieces.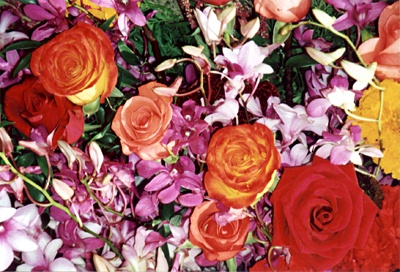 © Stacy L.,New City, NY