The Missing Crescent
July 3, 2016

The night has come
Stars shall soon appear
Like glittered dust spread carefully yet carelessly
Above the pitch black dome.

The moon shall come too, or perhaps not.
But I wait if it does, though sometimes
The dark strengthens my weakness.
Still I wait for the crescent-shaped light
To rise and illuminate the sky.
And when it comes
To unveil itself
To brush its pale, translucent hands
Along the contour of my ill-stricken face
And look into my eyes, yearning and undaunted,
My heart leaps towards the horizon
That divides the mountains and the shimmering stars.

And many nights have passed
Days have become longer.
I lay my head on the grass,
Counting the stars as I wait.
But the moon has not come
Not in the next days, months, or years.
So the wind did whisper:
It shall never return.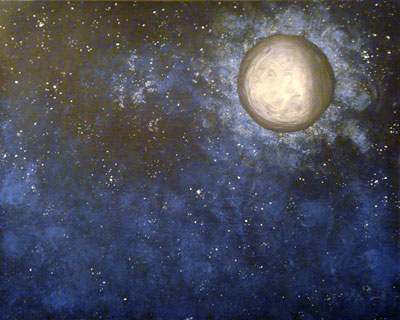 © Allison H., Vancouver, WA