Everyday
April 22, 2016
Everyday is the start of a new year
It goes by with a happy and sad tear.
After every hurricane comes a rainbow
We just have to be strong and let go.
Everyday is scary and challenging
We just have to go for it and be daring.
In the world should we bring about a change
From the higher, highest and never ending range.
Everyday some moments are difficult as they seem
We just have to wake up and chase our dreams.
No matter how hard a task may be
We should always the good see
Everyday is a miraculous one
We just need to make it awesome, creative and fun.
Though some things would let us down,
On our faces, should never be a frown.
Everyday needs to be positive
We just have to love, accept and give.
Though some of our promises may be blown,
We should remember that we're never alone.
Everyday needs to be unique
We should unsolved answers seek.
Though some may have greed and some in need,
We should always help the needy feed.
Everyday do a new seed we reap
Our darkfest feelings should we never hide deep.
Our lives are like a roller-coaster ride
From hardships and challenges should we never hide.
Everyday is like once in a life time
Never again would we get the wasted time.
Always be faithful in little things
No matter what temptations the evil mind brings.
Everyday is a new sign
We should always continue being different and fine.
Should we never take for granted a task at hand,
For we never know tomorrow, where we'd land.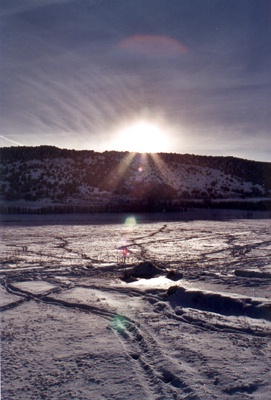 © Brandon T., Manila, UT