The Faithful Resistance
January 30, 2016
I am the destitute man you saw
trekking alone through the world, searching for home
I am lonely and ill, seeking for father's light
I looked o'er the mountains and by the river,
but couldn't find that yearned joy not even a sliver

it lies deep within the free man,
wanting bread and water
not gold and for the planet's slow slaughter
because the sun I want comes only with clouds
And everywhere I roam
It's far too loud

I fear the light that glows brighter than god's sun,
because it sure is fun
to have something new
and try to make green the ocean that's blue
but it's Satan's curse blurring man's decision
clear your head! have you no vision?

While all the creator's other kids run off in flight
towards that perfect artificial light
They forgot the one that gave birth to our life
Those ungratefuls, what they need is a dull knife!

Now, there isn't a day I don't try with all my might
To resist what everyone else gave into, that unfaithful light
I am and he is only one,
hoping for the creations of man to be undone
but all everyone else wants to do is run run run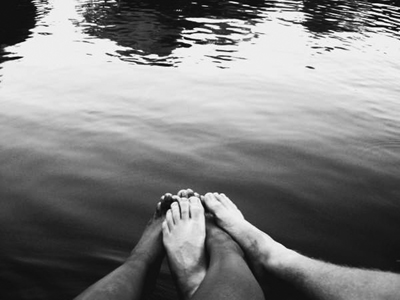 © Michelle W., Ada, MI