The Eternal Silence
December 28, 2015
Solitude is the lonely flame
in which men are forged,
and the hell
in which men
are broken.

It is the frozen tundra
that brave men have trudged through
and brave men have died
and where the flickering candles of many lives
have been snuffed out by the uncaring breath

It is the empty void
where the astronaut drifts through
and gazes down at his home
and where
inevitably
his home must end

It is the whispering desert
where the wilted corpses of many adventurers
and the riches of fallen kingdoms lay
and where the silent wind
and the rustling sand
are the only companions

It is the watery depths
Where many a brave sailor have perished
And no light shall reach
The deepest, darkest void
Where monsters may lie waiting

It is the silent room
where the author struggles
to grasp her next words
where the scientist
labors to find
her next breakthrough

It is the jungle
the forest where
the beasts of old tread
and the hunters of now prowl
And death lurches within the shadows

It is the blood-soaked mud
where soldiers have marched
and innocents have died
where dictators have risen
and tyrants been slain

It is within the largest crowds
The biggest cities
In the darkest alleyways
And the brightest squares
It is the cold old man
who sits in the street
It is the man
who stands on the bridge
The girl
who sits with her rusty blade
The boy
with his twisted rope
It is the child
who stands in
a field of stone
cloaked in black
and smothered
in grief
It is
many things,
it is
The founding of empires
the destruction of cities
the creator of genius
the father of anger
the mother of grief
It is the hottest passion
the coldest fury
the deepest sorrow
the greatest guilt
The greatest of heroes
The worst of villains
For it is you
and it is me
Within every heart
it lies
A little seed
For we are always alone
No matter if
In the blistering blindness of jungles
In the dryest cracked hands of deserts
In the vast void of a cumulous cloud
In the cold watery depths
In the frozen wastes
In the busiest of cities
In the silent ghost towns
Wherever we go it is with us
In the mightiest of heroes
In the greatest of leaders
In the vilest of dictators
In the smallest, purest child
In every single ordinary man and woman
It has been there
Watching
Before man thought to give it name
Solitude
It has created
It has destroyed
It has enlightened
It has shattered
Everyone has felt it
Yet none can truly explain
Solitude
For it is me.
For it is you.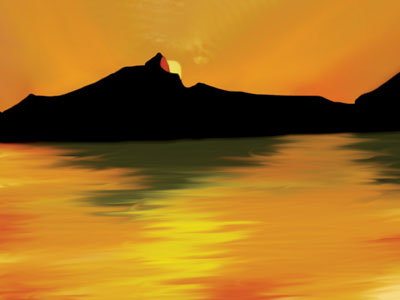 © Rachel M., Camarillo, CA