I am Everything
December 28, 2015
Guys have always told me,
you know that girl in the white shorts,
she is perfect,
they've casually pointed out my lack of abs,
or the unwanted hair on my body,
sometimes in a group laughing,
that pimple is funny.
It is isn't it?
Am I supposed to care
about your ideals of perfect
must I be ashamed of my own body
because you tell me my sister's is better?
This vessel, this thing I call home
resides in which the heart who pumps my blood,
the lungs which keep me alive,
the white blood cells who run to fight for me
am I supposed to hate it just for you?
My legs are short, but my large stomach compensates well for it,
my teeth are crooked, but I try to cut my fingernails straight.
Next time when you're sitting in group,
and someone casually drops a quip or two about you,
laugh, laugh hard,
then feel sad for them,
because that is how they measure themselves.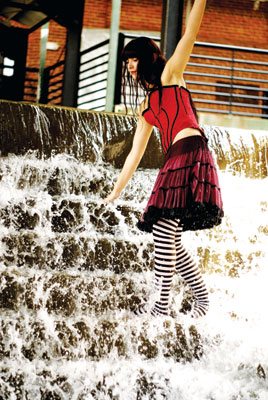 © Daniel H., Durham, NC