Rude Awakening
November 26, 2015
It's quite amusing to find myself here,
because, I am making my poems reality.
She stares deeply into my eyes,
I can feel it in my heart-
I want to kiss her.
I brush a strand of her hair behind her ear,
her face takes on a crimson red color.
I close my eyes and I lean in...
—WAKE UP!!!WAKE UP!!WAKE UPPP!!!!
I suddenly feel a cold breeze sweep over me.
After blinking 3 times,I notice my dad towering over me.
YOU'RE LATE FOR YOUR EXAMS!!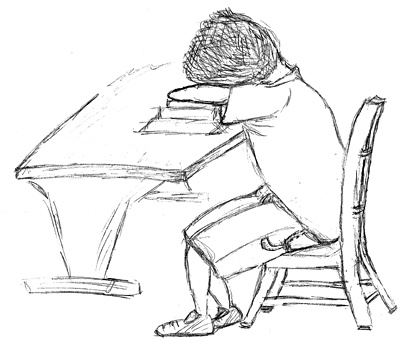 © Franziska K., Milford, CT