Dreaming you
September 28, 2015
I discovered a message that hammered through my chest
From the person long distance road away
Breaching that distance into my heart building a homely nest
That she had sorrows raging I her previous day.
Every time I think of her seeing my signs,
Even from miles away I break into thousand smiles,
Seeing her crouch into me, blend into me
While people try to keep her beyond my lines.
I heard her name in echoing circles whenever I hear them unbind,
I beg to steal your sorrows those storms you have earned,
Time for you to know sometimes things that seem fake are true
For a child love is clean and not previously learned.
Sometimes you would imagine me kneeling down to you
I, losing this fight of time, attracted to your realm
I couldn't even dream to choose another over you,
Embrace me in you before you see my heartache overwhelm.
No matter what the people around us tells
It's only you I want, only you nothing else
If you are yet not satisfied and happy
Then its not me who should hear the sound of your love bells.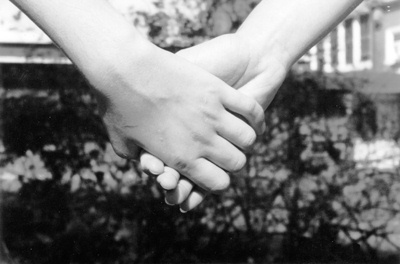 © Lauren G., Pompton Plains, NJ