Dear Someone
May 1, 2015
Of all the things he could have held in his hand,
he held a gun.
Of all the places she could have been,
she was there.
And of all the things I could have done,
I cried.
I've spent all of my days wondering
if there is something more we cannot see
Trying to make sense
of life
and death
and how I can't stop blaming myself -
I can't stop feeling like I've stopped feeling
and wondering if
what I am is more
than skin and flesh and bones
Dear someone,
I am alone
even if there are people with me
I am alone
because every time I feel like I could be fine
I remember that someone somewhere
is having a funeral
Dear someone
Dear anyone
they say she is still here.
But she's not
and I can't even remember the sound of her voice.
I was so sure that night
that I would see her again
Dear someone,
I think our biggest mistake
is how much we believe
in the future.
Dear anyone,
the truth is 
that I don't know any truths
and I don't know
how long it will be
until I can be something else
than alone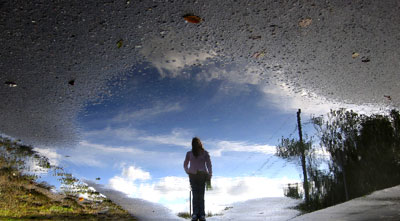 © Daniel H., Oak Bluffs, MA