The Walk
October 30, 2014
Across the willowing field they move,
their feet marching to the same beat;
heads held high and hearts beating fast,
courage coming from their seams.
They walk on.
Portraits hanging on the desk
of fathers and grandfathers dressed.
They continue to march onward,
missing home and their families, but still,
they walk on.
An eagle's cry echoes through the mountains,
a flag billows in the tall grass,
people watch afar from cities,
from the country they protect, and yet,
they walk on.
They are marching for us, for the people.
For not just the people, but what they represent:
it's freedom and it can be heard from
the darkest depths and the highest mountains and
it walks on.
The people cry and the eagle may die,
but the flag will fly in the wind.
And freedom will not abandon us;
and the soldiers who protected us and this freedom:
they walk on.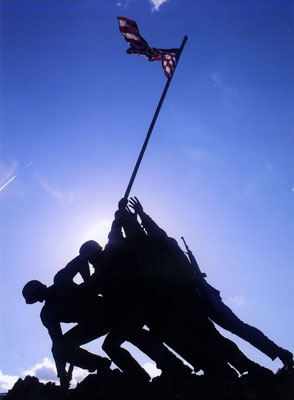 © James M., Glendale, AZ