Please, Breathe.
September 27, 2014
Please, breathe.
I know you didn't ask to be kissed by hell
lay waste to in open frozen air
Breathe in,
because I will be your lighthouse
when you cannot see the shore.
Breathe out,
because there are words inside of me
that I do not yet know how to utter
words to promise that your wings will dry
that what you have seen is not the extent of your sky.
Breathe in,
because there are many kisses I have yet to give,
and without you my hands are cold.
Breathe out,
because your skies may be stormy
and the wind may steal your breath,
but we can sit together
wait for the hurricane to come to rest.
Breathe in,
because I cannot sleep without your air
and always I wish to feel you here
Breathe out,
because you have so many stories still to live,
and a thousand left to tell,
a hundred heros for you to be
A million smiles the world needs to see.
Breathe in,
because scars are not battles you have lost,
but battles won to keep you here.
Breathe out,
because the battlefield is not yet cleared
There is waste to be cleaned
but there is nothing to be feared.
Breathe in,
because if I could be anywhere in the world
it would be somewhere next to you.
Breathe,
because you deserve life, too.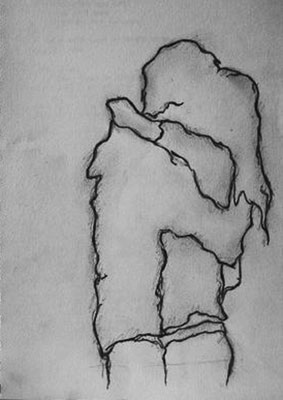 © Nicole B., Newcastle, WA