Cheap Love
September 25, 2014
On this cold concrete
At a night so forlorn,
Blazing orange cigarette ashes find their way
To a quick salsa dance
The yellow light emanating
A terrific red gown,
Made of silk, no, nylon
Because these dances happen
In crevices of abandoned wooden bars.
Spandex, rubber, latex, sweat
heavy breathing
claustrophbic nose
but mind on a new release.
The dancers sway with wind
On the music of silence,
Slowly disappearing as fire ran out,
Beauty faded but the darkness remained,
She hoped to fix her heart
With soot as new cells.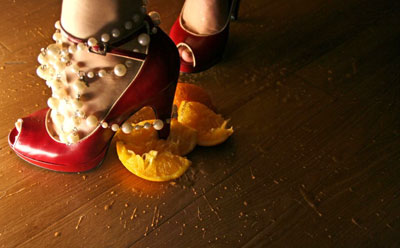 © Amber L., Carpinteria, CA