In Her Bathroom
September 4, 2014
She is a chameleon, 
lurching in the corners of the body 
you don't notice anymore.
She stares into the mouth 
of her toilet. Her back carved out
like a question mark
Outside the locked door, 
my five year-old sister hums
the Barney theme song 
But she doesn't hear it
She chooses not to
Her gags merge with the sickening smell
of flannel pajamas worn
in summer weather and 
a razor blade rusting on the shower floor
I stare at the food she ate for dinner,
sinking into toilet water
and the grimy currents beneath.
I know I promised to stop
letting her do this, 
but she made me forget why.
She is a chameleon,
and this time
she blended into me.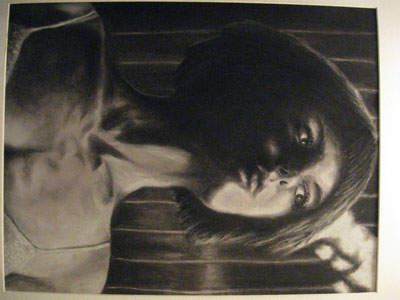 © Melissa W., Fayetteville, GA