Traitor
August 12, 2014
I feel miserable.
Everyday it's worst.
And I can't help but feel guilty.
I just want to crawl.
Burn my stomach on the concrete.
End up in a hole.
I wish to stay in the hole until death.
I don't want to wait long.
Because in all reality,
I want to die.
Never thought that I will feel like this.
I just want to die.
Burn my body and scatter it.
Scatter it on that traitor.
I hope my ashes burn him to the ground.
I hope they get into his lungs so he can feel what I feel.
I just want this.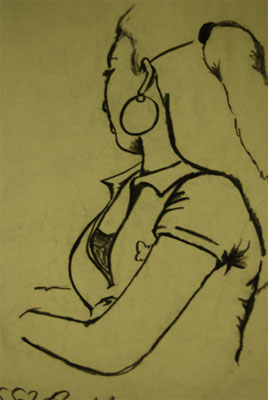 © Janessa B., Kannapolis, NC