Wordsmith
June 9, 2014
There is such charisma
in a well-placed
word;
in the ease with which it rolls
off the tongue
like a waterfall of eloquence
and sophistication.

And I,
for one,
am no wordsmith.

But if I were:

Stars would burst from my mouth,
bubbling over;
frothing
into your ear like a wine-glass,
and my fingers would trace the freckles

on your back
like constellations,
giving each of them names.

And yet:

No amount of pearlescent, poetic
bulls***,
however lovely,
could ever taste right in my mouth compared
to the flavor of your name
on my tongue,
and the way your hands on my lonely skin
leave me
speechless.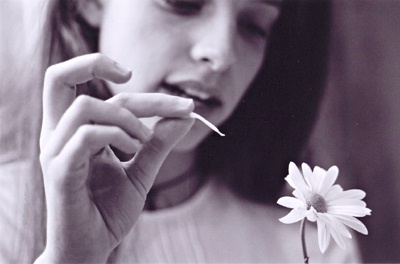 © Emily B., Houston, TX