My Name
May 26, 2014
My name was trembled out of my mother's petal lips,
lingering over each letter and joining the sounds in a new song.
My name was sung by everyone around her,
echoing it in radiance at the sight of my pink face.
My name is the gift from which I will never part.
Alejandra Sofía, my name,
the emblem of my identity.
Alejandra, after my father.
The man of running shorts and melted smiles.
Who seems to resonate with a kind of confidence
that the universe was made for us.
And Sofía, after a girl who was fourteen when she stopped being.
A girl I never met, but of whom my bedtime stories were about.
A girl so full of life and wisdom,
she fit a lifetime of laughs in fourteen years.
My name is the word I was given,
the syllables that make who I am.
Alejandra Sofía, my name.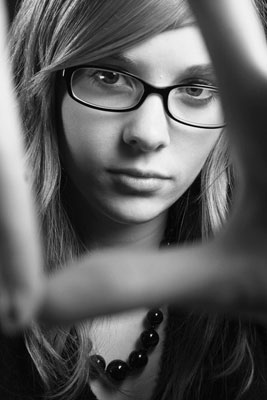 © Marina S., Vineyard Haven, MA