Underneath
May 26, 2014
The lovely casing,
so carefully applied,
is coming off.
Ruffles and lacing,
hiding that she lied;
uncomfortable cough.

Covered in designs,
meant to catch your eye,
it disappeared.
Dirty looks were signs,
She was very sly,
anger appeared.

Underneath is black,
sorrow, hurt and pain;
bitterness concealed.
She tries to put it back,
to hide that stain:
hatred revealed.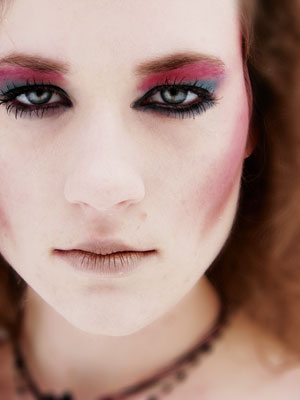 © Elizabeth H., San Bernardino, CA