Social Anxiety
May 19, 2014
There are girls who roam the halls of
this institution

who cling to the plaster as though if they
could only peel back the grey,
chipped paint,

they might find hidden answers scrawled
on the bare skeleton of their
hunched spines

as they carry the weight of a thousand perceived
judgments on their frail
shoulders.

And have you ever tried to fold in on yourself?

While hoping that nobody sees the
weakness,
shining from your frightened eyes

because the only thing worse than the fear
is that they smell
it,

and laugh.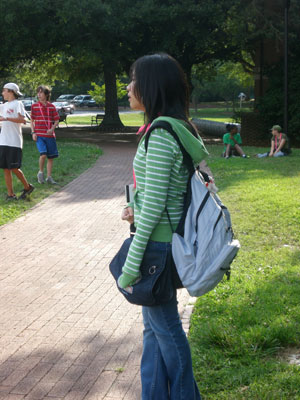 © Lucienne B., Parkland, FL