Don't Ask Me Why
May 13, 2014
Don't ask for respect when you've given me none.
Don't expect love when you've told me you're done.
I will not cry because you want me to.
I will not fall because of you.
I am stronger than you think,
I am not that weak.
I can deal with a little scratch now and then.
If only a break would fester I'd bend.

Don't try to plea for something you only want because you can't have.
It's not my fault you only try to be nice when I break it in half.
You've never been sorry, 'cause you don't know how.
Sometimes I wonder why I listen to you even now.

I won't give you what I know you'll destroy.
Trust is not a virtue I easily deploy.
You try handing it out to someone who's hurt you.
I think about it sometimes, I wish that you knew.
The feeling of knowing your gift had been trashed.
For something so despicably easily cashed.

I know you don't care, so I have one thing to say.
I don't need it, your love, anyway.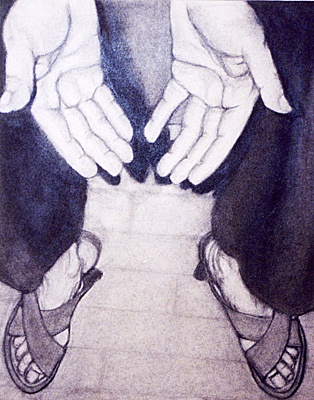 © Daniel R., Cicero, IL