Opus, first and last
May 4, 2014
There is an emptiness within my head
as, watching childhood, I slice my hand
on shards of brumal days and wasted youth.
I wrap it in cold words and inky keys,

stained fabric of a story, of a poem,
of hiding in the shadow of a scream
for nine years, ten. Up until seventeen
I sang soprano, then I lost my voice.

A flutist holds a note within my skull,
a lonely sound joined by a lonely more,
and we are all together in this noise
remembering the things we never had.

There is no cure for those who sing too fast.
There is no cure for those who die so young.
Just sound within the crevice of my brain.
It folds into my cortex—gone again.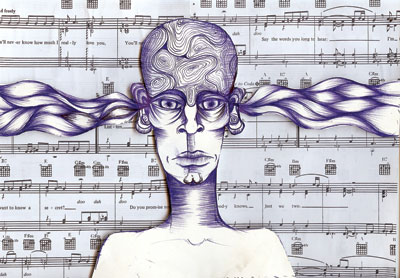 © Ani S., Petaluma, CA