Waterheater
March 31, 2014
Blind
Shiver from the stares that follow you home
You take them everywhere:
home, school, market, home
Sweat from the stares at anyone but you
You take them home
to the bathtub
drown them under the leaky faucet
warm water,
cold water; a knock on the door.
The waterheater? Broken again?
Stop. Twist the knob. Turn off the voices.
Scream over the television static and whistling pots,
Yes, Mama. Again.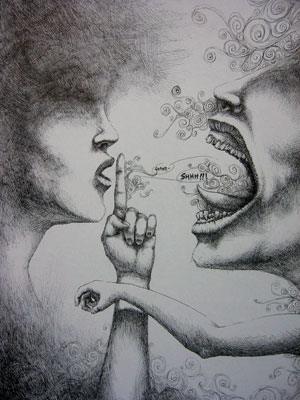 © Andrew M., Apple Valley, MN