Never
March 31, 2014
September 8
New year, new year!
Hurray, hurrah
I've got on my new jeans
And a push-up bra.
Seventh grade yes,
This will be my year
No more being scared
No longer fear.
Look! I see a girl over there
She's got cool shoes
And long, blond hair
I think I'll go
And say hello
I hope she'll let me
Sit in her row.
Her name is Anna
She nods briefly at me
And asks if I
Want to take a seat.
Friend on my first day,
I'm so grateful,
At least she's nice
And not too hateful.


Them
I do not like
The way that group of girls
Carrying around handbags and lipstick
Stare at me with their blue and green eyes.

That group of girls
They are pushy
Mean
And too skinny.
They give me
Looks that cut
And whisper.
I am not good enough.


Pieces
Anna does not look at me
She says no other song
I guess those new popular friends
Told her hanging out with me is wrong.

Anna
Anna does not want to sit with me anymore
I wish she would go away
I do not want to see her through this glass door.

They are Not
They are not
Nice
Funny
Understanding.
They are just
Mean
Cruel
And understating.

Look At Me
You make mean comments
That's ok, I hear them a lot
You say that you're in
You say that I'm not
Funny how you think
That will make you cool
It just makes you sound
Cold and downright cruel.
Look at me
I'm a person, too
Look at me,
Stop acting like a fool.
Look at me
Look me in the eye
Look at me
Then you might see why.


Anna Says
Anna says I am nothing
She says she doesn't know why we were ever friends.
She says her new friends are prettier and cooler
That I am nothing but a fool
Anna says I'm fat
Anna says I'm too skinny
I guess in the game of frenemies
There really is no winning.
Anna says I'm ugly
Anna says I stink
Anna says that I'm so stupid
I never even think.
Anna says.

Glass Bottle
Words that cut like razors
Ugly whispers down the hall.
Slicing into me so dark
Standing over me so tall.

Look At Me Again
Look at me
What do you see?
A girl drowning in misery.
Look me in the eyes
I dare you, go ahead
Or are you too scared?
Afraid?
Lost in dread?
Maybe you were bullied once, too
Is that why you can't look me in the eyes?
Is that why you pretend like you never cry?
Are you too scared to ask for help?
Look at me,
Look me in the eyes.

Fog
I never thought this would be true.
I never thought I would have to
Attend Anna's funeral.
Guess she had some rage of her own.
Guess she sometimes felt alone.
No excuse for her mean behavior,
But do you think I could have saved her?
No, no not at all
Nothing could have broken her fall.
I never knew she was in pain
I thought her bullying was in vain.
Guess she sometimes cried in her room.
Guess she sometimes drowned in doom.
Guess she had some ghostly fears
Guess Anna shed a few tears.
Guess she was really good at lying.
Guess she's really good at dying
Again.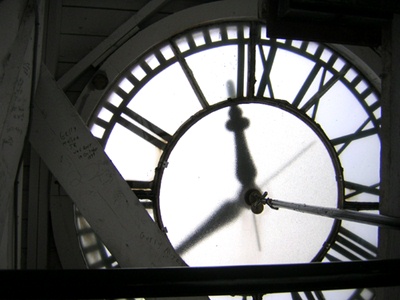 © Tatyana Z., Norwood, MA