Black Socks
February 10, 2014
She sits three tables to the right.
Steam dancing beneath hot pink fingertips,
Tracing the rim of the mug,
Eyes buried.
She refuses to glance my way.

Green eyes framed by thick lashes
Auburn tendrils caressing your shoulders
Fair freckles sprinkled across your cheekbones
You don't acknowledge my presence
You just stare. Eyes fixated on the person holding your hand across the table
That person used to be me…

Late nights in this coffee shop
Drinking hot chocolate because you despise the flavor of coffee
I bet he doesn't know that considering you have yet to lift the mug to your lips
But I know that
I tell the waitress to send you a cup of hot chocolate
Remember me the way I remembered you

Driving around aimlessly in the midst of the night
My flannel shirt tucked under your chin like a blanket
Your feet curled next to you in my black socks
Do you remember those black socks?
Are your feet cold?
Mine are.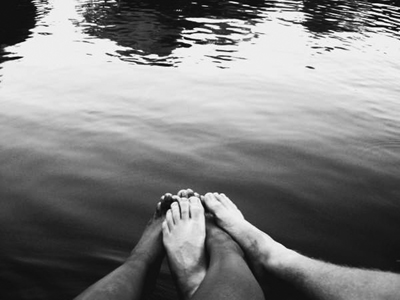 © Michelle W., Ada, MI