Vividly
January 20, 2014
What do I want with life?
I want to go everywhere.
Do everything!
I don't just want
To touch, smell, see
The world…
I want to feel it
To inhale it
To have my eyes fully opened
Even as I am blinded by it.
I want to stretch my arms
As far as they will go
And then further still.
I want to walk paths too long un-trodden,
Sing tunes too long forgotten.
I want to consume it all
And let it engulf me in return,
I want to take gulps of the universe
And allow its fire to burn
My tongue, throat and veins,
The liquid fire of living
The most addictive of sensations
More than a drug-
For it won't be hallucinations
Which captivate me.
I want a sky which doesn't end,
A horizon which can never be reached
But that doesn't mean I won't try.
I want to run until my breath gives out
And then walk until my legs follow suit.
I want the dust of new lands
To choke me
Coat me
Bathe me in its strangeness.
Let me spread my clumsy wings,
I want to tumble through the air,
Skim each white-capped ocean…
Then dive
Immerse myself.
I want to not only hear
But live the forgotten stories.
I want to live it ALL.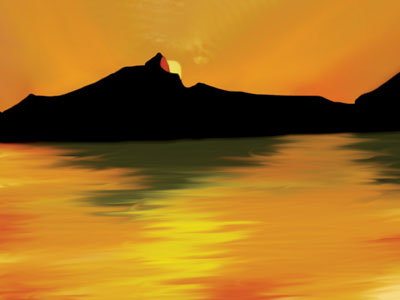 © Rachel M., Camarillo, CA