A Girl Named Nothing
January 9, 2014
At the age of one years old
A girl named Nothing drew on the wall
And her parents were so nice to each other
Her sister and brother smoked outside the house
Even though they were only eight.
And Nothing didn't know why
The house smelled like cleaner.

At the age of four years old
Nothing went to preschool
And she got sent home early for repeating
A bad word that her sister said
And her parents started to hit each other
And Nothing didn't know why
Her brother went to jail.

At the age of twelve years old
Nothing failed her math class
So her parents yelled and made her study
And her brother came back from jail
And her sister cried about boys too much
And Nothing didn't know why
People went to hell.

At the age of sixteen years old
Nothing learned to drive
Her mom worked at a nightclub
And her dad married someone who looked like Paris Hilton.
Nothing's sister married a mean boy
And her brother got beat up
And Nothing didn't know why
Friendship existed.

At the age of twenty-three years old
Nothing got too sad and cried
And her parents died too early
Her sister lived in a shelter
And her brother hurt himself really bad
And Nothing fell asleep while the car was still running
And Nothing will ever know why
Anything is.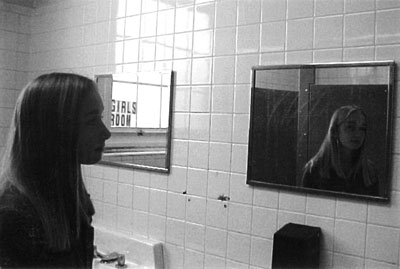 © Jill H., Pompton Plains, NJ