Fifteen
January 6, 2014
The candle flame blew out like the rustling wind outside.
The melted wax dripped onto the shiny, perfectly frosted cake.
And I sat there with a smile on my face,
basking in the glory of another year.
I awaited my turn,
for the famous, historic end to the song.
I may have not had everything I wanted yet,
and some might say my wish was wasted.
But while I blew out the fourteen candles,
and left the last one to burn ambitiously.
I drew in a breath,
closed my eyes,
and wished for you.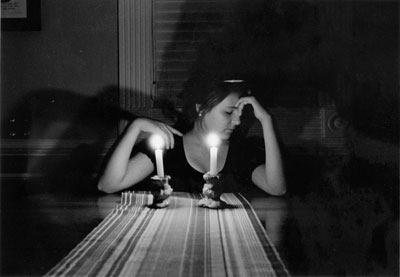 © Eleanor K., Bethesda, MD