I want to be Strong, Brave, and Noble
December 10, 2013
They tell me to be Strong,
Brave,
and Noble,
But how can I be anything when I'm broken?
They Tell me that I'm worthy of being Beautiful,
Bright,
and having Happiness,
But how can I when I'm as dark as a blackout and as unhappy as a rainy day?
They tell me that leaving won't change how I fell,
But if I feel like a nobody now how will it be the same when my body is gone?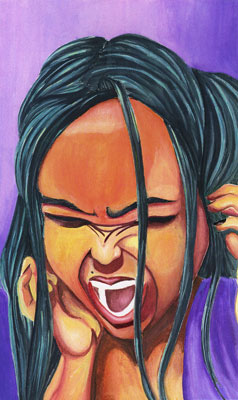 © Kriztille J., Briarwood, NY