Jumping from the Second Floor
October 18, 2013
I do not accept your offer
for the best sex I'll ever have.
I do not accept my place in an already-crowded kitchen,
and I must decline the terms and conditions that may apply.
For this womanhood, I need not apply
you see, I was born into it.

I will accept the terms
"feminist b****" and "liberal s***,"
which you have so kindly coined in my honor,
I kind of like them, anyway.

Let me introduce you to the word 'no.'
No, I am not for you and your friends to stare at,
with six pairs of hungry and entitled eyes.
No, I didn't "like it,"
and I wouldn't do it again.
No, I don't need you,
and that makes me the enemy.

Well I am proud to be your enemy.

My body is not the place
for you to pitch your sweaty tent into.
And no, you can't put it up in my backyard
under the freckles of stars, either.
It is not collateral, or damaged.
It is the last space on this earth,
that you may not claim as your own.

My body is for her lips,
that's right I said her lips,
and it's for her hands, too.
She makes love to the scarred skin,
on the nights that she's not thousands of miles away
and when she does, it feels like home.

If opening my mouth makes me any less f***able,
I think I'll do it more often.
I am worth more than who I f***,
and I am worth more than what you think,
I am worth more than the razor
that your words used to split my wrist
on nights more vulnerable than others.

I know I am, because I say I am.

I am not your average straight girl
or even your average queer,
I am not your average anything
because I am not average,
I am f***ing beautiful.
I'm not an open invitation or a sealed envelope
I am a book on the shelf,
with a spine you can't crack anymore,
I am a city, rebuilt after your war,
Reborn.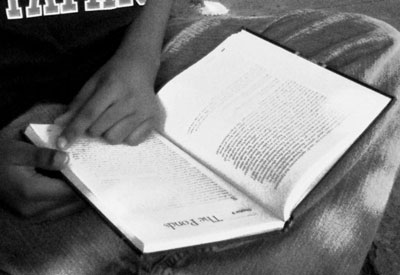 © Allan L., Plano, TX