Mr. Jabberwocky
October 10, 2013
Alice and all her friends
"I'll find a way to make
amends,"
a cup of tea
a dance of glee
There is no place I'd
rather be
Than a tea party by the sea,
with a place set just for me
Destiny that won't be done
"Impossible!" is shouted among
Fate must unwind as it will
freezing til I'm-

still

still


still

frozen before a massive beast
"Hello there, Mr. Jabberwocky."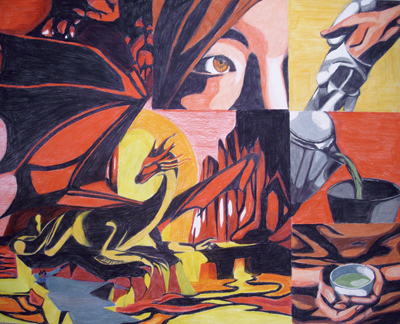 © Weike W., Rochester Hills, MI