Odysseus's Homecoming By Leódês' Viewpoint
October 11, 2013
The brilliant woman, she did flee
To find a challenge for us to
Claim as if a golden key
To her sacred morning pew
Her life and love was staked by she.

With grease and warmth we failed
Children playing with a man's tool
In frustration as one we wailed,
Young as we were, we played the fool
Like infants in sickness we paled.

The axes stood strong with the bow
The weapon was a fools mind game
For a fool sets the seed to sow
To grow a plant of trick and fame
Out to set farmers with woe.

All bets were off; the beggar tried
As suitors we laughed at his shot
But the old man shed his shawl and eyed
An arrow through axes he slot
A clever show; stole the bride.

As the great god Zeus another hit
Like lightning through air he set loose
A once live Antínoös now spit
The hero returned to bring noose
No words could calm him- his temper lit.

Like pigs led to slaughter we fell
Attempts to fight for life were weak
Not sword nor shield could break his spell
No mercy was spent; hope was bleak
The gold around turned red like hell.

Alone was I when match was met
And slice did he my whole being
Till my face undone; my life in debt;
Was more blood than skin I was seeing
When black stood over showing the lost bet.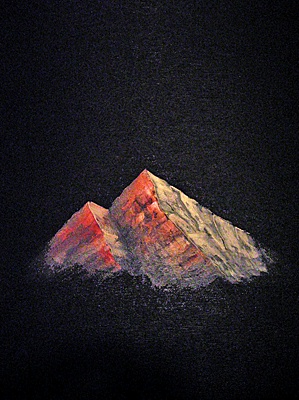 © Neven U., Zminj, Croatia