Counterfeit
September 14, 2013
Shielded. Acting. Hiding behind my own face.
Daughter of devil spawn and descendant of an angel
My words I love so dearly are the only things I hold near me; for what I write is a view of the monsters in my mind
They consumed my thoughts, and after all the pain I gave up… and all that's left is my shadow.
Ignored… all I wanted was a friend… For someone to notice what's left of me…
…my shattered shadow on the pavement
Hiding in plain sight, unnoticed…
Before my shadow is taken by the night.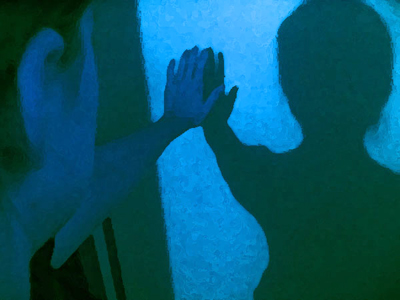 © Katie C., Libertyville, IA