The nothingness of us.
September 11, 2013
Look up at the sky and tell me what you see.
Do you see you or any trace of me?
Do you see us filling the sky?
Or do you see all the answers to why?

I see stars but not us, we're we late?
Or is the sky filled with nothing but our fate?
Are we forever stuck so very far away?
Do we really have a say?

Tell me what is so important about us?
Why do we all make such a huge fuss?
We are nothing compared to the sky.
We are nothing if I am not to lie.

Why do we care about things so small?
Why do we even care at all?
The stars that fill the lingering space
Sit there leavening their trace.

Who are we to leave a scar?
We are stuck to that idea like tar. 
The things we think really matter
Are really at the bottom of the ladder.

Look up at the sky and see what's there.
Do you now really have the strength to care?
There are so many things greater then what we are.
Even just one little star.

Keep looking at the sky and see
How Humble we should really be.
That we alone can live on thinking foolish things are important.
When in truth they are all really lint.

Even if it bothers you
We all know this is true.
That we make ourselves to be oh so huge.
And we have no right to get refuge.

Now look up at the stars and think.
We are not the missing link.
We are observers that is all
So look up at the sky and fall.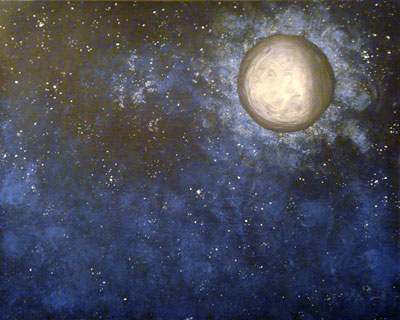 © Allison H., Vancouver, WA