Out of Control
August 24, 2013
I'd like to grasp you with my white-knuckled fingers in
A death grip like no other, and sink my
Teeth into your skin,
And never let you go—I'd like to bring you closer,
Closer,
I'd like to meld my tears with your pulsing blood,
And show you what it is to be
One body and soul—
All these things eat at me and suffocate me in a single,
Brain-scrambling desire, that I
Cannot escape,
For it's you that has me attached by a wire, pulled in the direction
Of wherever you are
At any one time
And my arms are scarred by your fallacious bites, and my heart
Is just as frost-bitten,
While my blood races with the thought that it's all
Beyond my control,
Oh!
Where has my sanity gone?
Well, you have that
Also.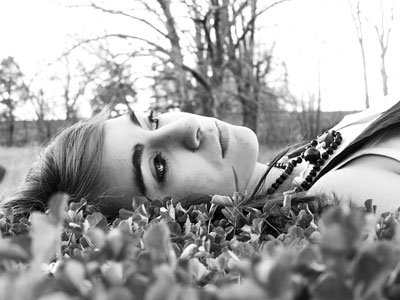 © Jasmine R., Bourbon, MI