The Lower Midnight
August 5, 2013
I)
We are not running.
There is no ache of my legs
as I lie here.
We are not cheering.
There is no celebration
in the dead stillness of your hand.

If I close my eyes
fire becomes bubbles
smoking the air
and screams soften to words of love.

But my eyes don't close.
They are blind,
unseeing.

II)
This is what exists:

Abyssopelagic ocean, an impenetrable darkness.
You call it lower midnight.
But from the chasm crawls a glow.

This is what has come:

False angels, the angle(r)
hasn't changed.
A trap.

III)
Aphotic Boston.

The blind fish lures the minnows
with the promise of light
and in the swarm it strikes.

The night is unending.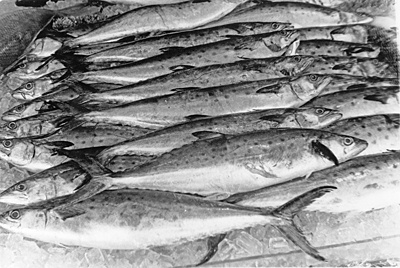 © Jamie D., Bethesdsa, MD