The Marathon Runner
July 12, 2013
I ran from birth, feet kicking, face scrunched and smeared with blood,
they had to cut me out.

I ran from fireworks
and my friend's hyper husky
and learning to ride my bike.
I ran from shadows
and monsters
and flushing the toilet at night,
because I was convinced it would eat me.
I ran from my dad's ghost stories,
except for one time
when he had me slip away in the middle
and then scare my family with a distant scream at the end.
The ghost was called Screamer.

I ran from moving,
but it didn't work.
I ran from new schools
and new teachers
and new friends,
but I found them anyway and I loved them.

Then I ran from home.
I ran from speaking
and hot summer days
and scary kids my age
who cussed and hit
and kicked up dust,
they spat in my chapped virgin ears.

I ran from balls
on the playground.
During gym they laughed at me and called me names.
I ran from them.
I ran ran ran ran ran
but they let me know I was a terrible runner
so I ran from running too,
I ran until I couldn't run
and then I ran from life itself.

I ran from ghosts.
I ran from music.
I ran from time.

Time passed, someone took my hand,
and though I didn't see their face
we ran from hell.

Now I'm running towards things.
Towards heart breaks and futures
and chocolate covered sunflower seeds,
which my dad used to mail home from Korea
the year he was away,
but I've discovered in the Home Goods
an hour from my house.
I'm run run running
towards hospitals and disasters and scars on my legs
and also towards a beautiful thing called recovery.
But all this running
is wearing me out.

I think, for a while...

I think I might walk.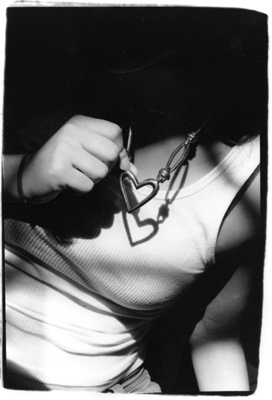 © Julia R., Bethesda, MD