Our Beginning
June 26, 2013
Notebooks, Cheap fireworks, pizza boxes
and broken shot glasses.

The table in the dining room has seen it all.
This is the place where friends become family,
this round wooden table where there are 5 chairs
for far too many friends so
when guests come over there's a lot of
lap-sharing, table-sitting
which is alright cuz at the end of the night
its just the four of us.

We've had good news and bad news
Birthday cakes and lost jobs, magic marker stains
and blood from broken noses.
Here is where we come to remember who we were
and meet who we've now become.
This table and beat up chairs filled with carved names,
nail polish stains and forever present sticky liquor puddles is our home.
On its bumpy surfaces, we've planted our futures with poetry books,
job applications, college admission statements, and dirty-diaper changing.

And yes, we know we've grown apart.
Yes, we know we might even grow further away from each other,
each of us following the path that life's given us to become adults
and we know moments like this will not last forever.
But I think we will always remember those moments in that s****y
cluttered dining room.

So when we come home,
no matter how long its been and who we've become,
we can all sit around the table
and touch up on our roots
because this,
this is where we truly
began.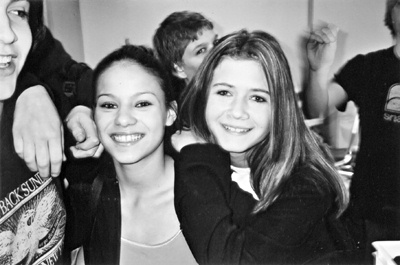 © Gary C., Pequannock, NJ