Endings
June 3, 2013
Train zooms beneath the Hustle and Bustle.
Bump and Brush.
A sea of black suits with a chorus
Of toothless smiles below.
And cloudy faces, grime and groan,
Twirl around her
While tips of metal Giants scrape along
The GlassLake sky.
Little fishy swims through a little pool
Of endless fascination
And wraps two PeanutButterandJelly
Fingers around a diamond-clad
Protector with clicking feet
And a smile made of little red tubes
That leave strawberry stains wherever they go.
Little monkey swinging her way
Through the gray forest, watching as they run.
Get some food.
Little seaman with a conquered, flopping Goldie
Rummaging through eight-ounce waters,
Ramming a fevered left gill into
A plastic cage.
WatchGoldieGo.
Little Royalty takes concrete stepping stones up,
Climbing the ladder out of the chlorine ocean,
Wrapping up in a sun-hugged towel of Indoors, of Home.
Tap One, Tap Two, CheckonGoldie. KnockonHisDoor.
How do you like your new home, Mr. Fish?
SlishSlosh. Through the doors of the twelve story castle.
Kingdoms slammed together in all directions.
Hop down, to the sheets of marshmallow cushions
Sweetened with dreamless fantasies that
Build and fertilize Little Dreamer's gardens.
Wet spreads between marshmallow and
Favorite pairs of blue jeans.
Little Goldie is suffocated by
Little Dreamers and Little Marshmallows.
Little Pallbearer holds Death in her hands.
Frozen gills, frozen fishy eyes.
Little Murderer killed on a Marshmallow bed
That is now just cotton.
The jungle outside grows cold, dead concrete.
And Little Grownup washes the stickiness from hands.
The stick, however, of Death cannot be
Removed with soap and water.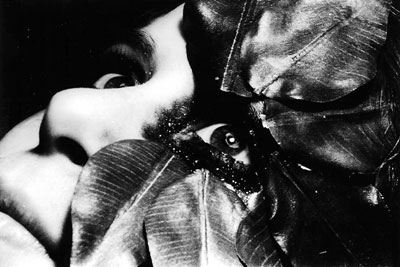 © Marissa S., Westminster, CO