The Perfect Monster
May 25, 2013
35 liters of water
20 kilograms of carbon
4 liters of ammonia
1.5 kilograms of caustic lime
800 grams of phosphorus
250 grams of salt
100 grams of saltpeter
80 grams of sulfur
7.5 grams of fluorine
5 grams of iron
3 grams of silicon
And 15 other trace elements
Makes the perfect monster.

Watery eyes with jeweled irises search.
Each one looks for anything beautiful in the world
Before trying to make it into more… something perfect.
The beast wishes to be a more itself; a creator.
Rough, calloused, hands mold grief and misery
Creating a path that leads destruction
Through advances that enhance its being
And strengthen its downfall.
While its feet walk the path continuously,
Always taking two leaps back with every step forward.
This is the burden that a complex brain
Forces upon this monster.

This brain brings about confusion as well;
Questions upon questions plague this beast's mind.
It wants to know everything it can,
But it never seems to really learn anything,
And the mistakes it makes can be deadly.
It continues to search for answers
Yet, it only finds pain.

The pain helps it feel… alive.
It looks for it in many forms;
Emotional and physical pain stimulates the beast;
Helping it find meaning from such pain;
Finding both an end and a beginning.
A paradox is born.

Through this need for pain
Arms of wrath are wrought poised to strike
At even its own kin.
It has no remorse for the deaths of others
Yet, it fears its own death and what comes after;
If there is an after…
But it's death is fairly simple;
Broken and mangled it simply
Returns to the Earth,
From whence it came.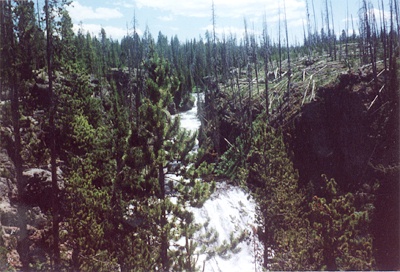 © Josh W., Peoria, AZ