Not A Lion, But I Sure Am Dandy
May 25, 2013
Happy, I grow up from the ground,
With my many siblings all around,
Bright and yellow like the sun.
My life has only just begun,
But some only see me as a weed,
A nuisance. Yes, I may grow with speed,
And sure my family gets around the lawn
Without really being withdrawn,
But does that mean we don't have any feelings?
We spread our roots and out seedlings
Just as other plants do, and continue to thrive
For we have a drive to survive.
Still, I hear little whispers every single day
From the other flowers, to stay away.
They will glare and they'll taunt,
And of course they will flaunt
Their beautiful petals on a sunny spring day.
Mama says not to listen; we have a right to stay
In the growing green garden. It's better this way.
For we dandelions have an important role to play.
The other plants don't know and probably don't care
That we little 'weeds' are useful everywhere.
We give the bees nectar that they can consume
And our roots even help other flowers to bloom;
We are used by the humans in foods and in drinks
And even in medicines, breaking allergies links.
So, flowers can say what they want, I'm not meaningless
I know I am great and don't need to repress.
I'll just continue to go with the flow,
And continue to happily grow.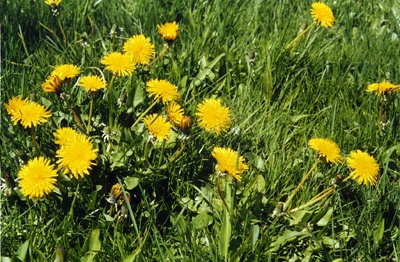 © Hoang P., Rochester, NY