Broken Rhymes and Rhythms
May 24, 2013
Revise what you televise
The conversations not to be heard
Not even whispered or uttered
Like heavy breathing in the night
Not to be acknowledge
Not to be ignored.

As you think through a thick cloud
Of lies and judgment
You forget who you really are
And lose sight of what really defines life.

Holidays come and go
People stay and people leave
But they stay with you
And you keep them close to your heart
And in your thoughts
But when you fog your mind
And abuse your spirit,
You lose sight of your dreams
And drown in your ego
Those forgotten people,
They drown with you.

As you judge those surrounding you
Finding the bad from the good
The light from the dark
The right from wrong
You forget to judge yourself
And think to which side and category you belong.

"Think before you speak"
So much easier to be said than done
To not opinionate
And debate
People not to be judged.

Open your doors wide and full
To spill and gather
Stragglers look for crevices to hide in
Pull their hoods up and flee
Afraid of being alone
Afraid of the rejection that washes them everyday.

What you bathe in is what cleanses you
So when your mind is clogged
Are you getting cleaned at all?
Or just more plugged up and confused
More degraded and translated to languages you don't even understand and try to comprehend.

A face different from the hand that strikes it
Stricken and cold
Nor warm and loving
What has this world become?
An internal war you have begun
Watch as the minds empty and the bodies fill
Watch as you starve the heart and pollute the mind
Watch as you destroy what is sacred to create.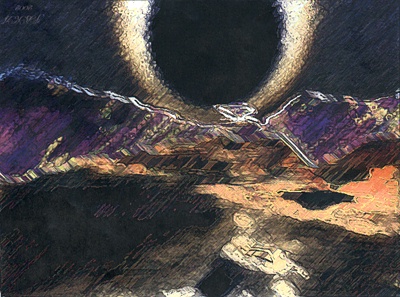 © Jason B., Colorado Springs, CO