Encounter with Death
May 24, 2013
You stare at me mockingly,
Maliciously taunting me.
From the eyes of the one I loved.
The eyes that once danced and sparkled.
Glazed and defeated, they stare up.
And behind them you laugh and laugh.
You have won the game this time.
(But who am I to say life is a game?)
I can feel you laughing at me
Because you and I both know
It is only a matter of time until I am your victim.
"Despair!" you taunt from the slack lips of the one I loved.
"Despair!" the lips that will never move again dance with your mirth.
You know you have power over me—the power to bring tears.
You have the power to rip a hole in my heart and let the blood pour out of my eyes.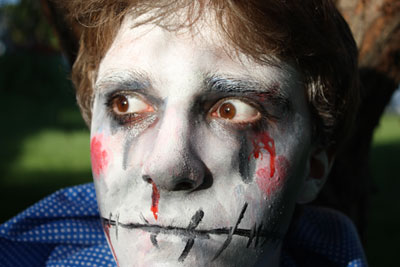 © Katherine C., Lansing, KS