I Am a Prisoner
May 27, 2013
I am a prisoner to this monster. It has the ability and audacity to control my emotions in such a way, that nothing can stop it from happening. I feel like the toy of a toddler where he does whatever he wishes to me . I mean, one moment I am euphoric and filled with joy. The next I am miserable and gloomy. Is all of this a game ? And I only a pond ? If so, how do I win this game ? More importantly, when is it game over ?

I am a prisoner because the monster restricts me from doing things I want. I can no longer meet with someone new, who is not used to that side of me. They would think that I am crazy, when really I'm not, its all the monster. I can't even be left alone a day with it without suicidal thoughts crossing my mind. If I am with my friends, I'm a buzz kill because " You bring the mood down." How do I tell them that its not me , its the monster ! I can be having the time of my life, and the next moment those merry thoughts have left my head. It never leaves me. Will it ever ?

I am a prisoner in my own head. Even I don't understand what the monster is doing to my insides. My doctor calls him "bipolar" and gives me pills to put him to sleep. I tried not taking them for a day, bad idea. Monsters back.

I am a prisoner to the world. I am considered crazy. You know, if I could just get rid off the monster I would be fine, just like everybody else. I could live life without being held back. I could go on an outing without being a burden. I could control my emotions without feeling like an emotional wreck. I could be the hidden me. How great would that be ?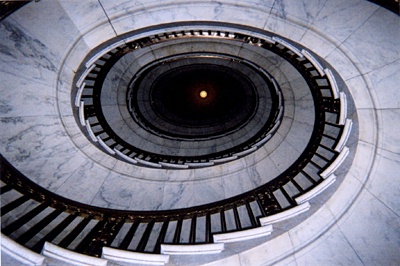 © Kyle T., St. Joseph, MO