Summer Neighbors
May 14, 2013
You lean against the white porch railing,
Tossing pebbles into my room.
When I hiss through my darkened window
To end your manly facade,
You jerk your head and grin,
Tempting me without words.

You hold open the screen door,
Always the gentleman,
But let it snap close, slapping my bum as
I scamper from
My air-conditioned haven.
My silent household.

Conversation for us is natural.
Like playing catch,
We throw around easy jibes and jokes,
Picking up where we left off
Last summer.
We banter, playing ping pong with our words.

I flee with you through the
Stagnant stickiness of summer evenings.
You return to your thieving ways,
Stealing kisses by the creaking docks and
Snatching my hand,
Just to catch me by surprise.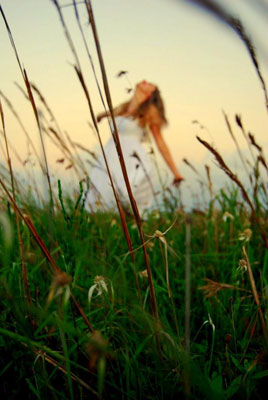 © Richard F., League City, TX