Wolves Among Sheep
May 6, 2013
Atop this mountain, neither star nor moon will shine
but from up here I see the miserable city aglow with lovely lights.
I look behind a pine tree and I am not sure of what I see
right there in the darkness, a lonesome figure gleams.
Is this the drowning voice that was sent to guide me?
Or is this a figure to make me reminisce my misery?
My hands go numb and my stomach doubles up
because now I hear it, the howling of a large wolf pup.
If you're here to test my will, I'll tell you that I'm weak.
If you're here to take my soul, I'll tell you that it's free.
You can invite all the red ribbon foxes and grizzlies
because I no longer posses dignity.. I'll go ahead and get on my knees.
You stand so still as you expand your wide jaw
and while I wait for the torture I hear the crows caw.
I came here searching for a place to rest my bones,
but now I am only afraid of the unknown.
I hear the quick steps of a fox and bear approaching,
my mind quickly wants to stop working.
I've lived a life with no witness, what a lonely business.
No one to ever rise with, no one that I can die with.
You're evidence that I've lived life such a fail,
once you've killed me just let my skeleton lay frail.
My body feels the heat of the setting sun
and now I am thinking that I ought to run.
You all are wolves and I am the sheep
your eyes are starting to quietly taunt me.
I look to you for saving but you'll only save yourselves,
then with the utmost sincerity you cut me free from the ropes of hell.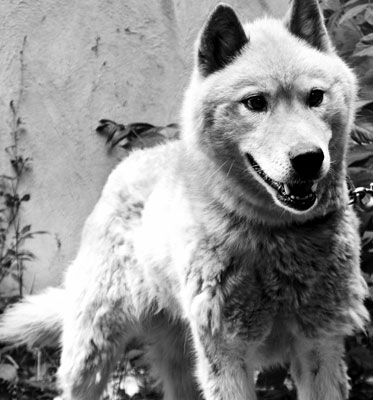 © Mike A., Newark, DE