The Ocean
April 19, 2013
She stands; always has,
That valiant creature
She sends winds howling as she crashes
Fiercely-she plays a child's game-
To run away and hide, and return rushing
Towards my couch, her home- the shore.
Ah, she's still tranquility through all
Her wild games, a turquoise beauty, the
Darker sky on the ground.
w sturdy walls
Ever resilient; her strength hits upon me
With every rolling mass of water. She's
A goddess and a beast,
An ocean, of wisdom; this ancient
Grandmother of grandmothers who
Has not aged with years.
All accepting- she swallows my
Tears as a part of her own colossal swirls
So strong.

She's the most beautiful, attention-seeking,
Non-responsive conceited being, the
Most comforting, selfless, inspiring beast
I both admire; and envy.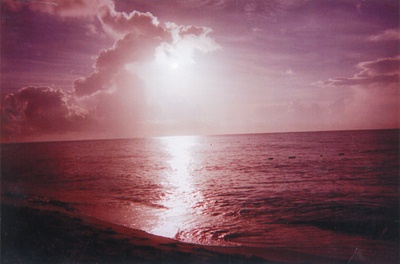 © Angela F., Bonham, TX