Fireplace
March 21, 2013
Glowing and showing flames of hope to the hopeless.
Light to the lost.
Words to the wordless.
I could take it no longer,
When I saw couples by the fire.
Flames licking, while oil trickling,
By the moon's eerie light.
Marshmallows toast while lovers lean in close.
Girl and boy kiss with bliss.
Lovers here and there,
Spotting the world everywhere.
My poem is done and all things go wrong,
All things go wrong and my poem is done.
Still I lie here all night long.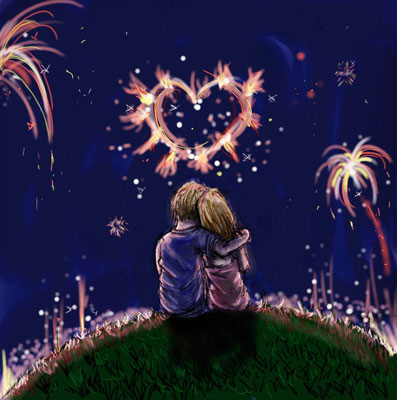 © Carissa G., Aberdeen, WA