Tarnished Halo
March 16, 2013
Boulders is what the devil ordered,
To break my bones and make me cry out.
Little pebbles, God puts in my hands,
So that I might try to make peace with hatred.
When my tears dry out,
I'll just lay there and try to dream away my life,
To get away from all the worry and the strife.
Then it hits me,
Like a boulder only stronger,
A solution to my problems of losing you.

As my body lay there in the warm, fine sand
I lye dead by my heart-break's hand.
You brought me up and broke me to shambles,
Don't believe the lies that your sister rambles;
I did not cheat on you, because cheating is for cowards.
I did not lose my faith in you, because you're my love and I am yours.
I did not stay mad after you trashed our budget, because I have the power to forgive.
I could not leave you, you are the only one who cares for me.
All we've been through can not compare to all that you've done for me.

Can't hold on,
You can't keep me any longer.
All that the world does,
Is make my life somber.
The angels have come for me,
Pass me a set of wings and help me fly.

As the angels help my soul from my body,
I kiss the world good-bye.
My time here is through,
I see you walk by and back up to what you find,
Me, a person, a friend, a someone in your life,
someone who cared enough about you that I would lay down my life for you; a friend, a companion, a wife.
Turns out that I jumped from the pier,
Then washed up underneath, onto the shore.
You sit by my side yet no one comes,
You wait for only half an hour.

You start to cry,
When you start to realize that I'm not breathing.
Fall to your knees and cry out,
For any help at all.
It never comes though,
And you now desperately want to fall.
You always talked about spending eternity together,
Now is your chance.

My heart has stopped,
And so has yours.
You leaped from the pier after me,
So that we might be together for always and forever.
No one helps us,
No one glances our way.
But we are together,
And that is what makes it ok.

Your body washes up next to mine,
For the next time, in heaven we shall dine.
A wonderful afterlife,
A heart-breaking earthly time.
Forget the past,
Death is within your grasp and mine.

Jordan River is before us now,
As we hold hands and smile.
Because that hard and horrible life,
Is far behind us now.
It's not my fault or yours,
That we won't remember,
The pain that we went through; the crying; the lying; the dying
But that won't mean that we won't be together for a long time after this.

The angels hand us some things and welcome us,
Things to make our stay more pleasant.
Other than the streets of gold and diamond mansions,
there are a few more things that we need,
A robe, a pair of sandals, and a tarnished halo for each of us,
I now know that you'll be by my side always,
We'll always be together,
Hand in hand; side by side.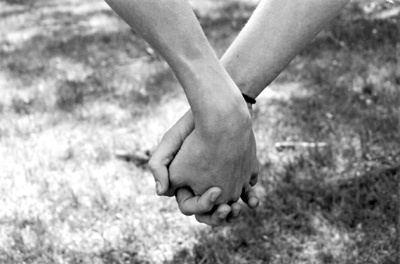 © Alexa T., Pompton Plains, NJ